Caring Companions Program (CCP)
We have successfully placed over 425 dogs with this program!
Our first program was CCP, which began in 1999. We work hand in hand with Trumbull Correctional Institution inmates. For a 9-week period, 6-8 dogs are selected to participate in the program. These dogs are usually harder to adopt due to behavior, shyness, and having no training. By placing them in the prison program, we help increase their adoptability. We choose dogs for the program 2-3 weeks prior to the next rotation so that they can be spayed/neutered and have time to heal. Once the dogs enter the prison, they live with the inmates in their cells 24/7 and there are typically two handlers per dog. During the 9-week program, the dogs learn basic obedience training, commands such as heel, sit, down, stay, and come. The handlers write a report on the progress weekly and any issues or concerns will be addressed in class during that week. Additionally, the dogs are housebroken, and crate trained. Once selected, these dogs can be pre-adopted and picked up after their training is complete.
Dogs in Prisons Program (DIPP)
In August of 2013, we joined together with the Trumbull County Dog Pound to form a second prison program called DIPP, Dogs in Prison Program. The program is held at the Camp Sector of TCI. Dogs are selected from the Trumbull County Dog Pound, trained and housed at the prison like the Caring Companion program and then adopted out by AWL. Already, this joint program has placed over 150 dogs. While we cannot take all their dogs, as we have a waiting list, we do take 5 every 8 weeks. These dogs are then returned to the AWL and adopted out by us.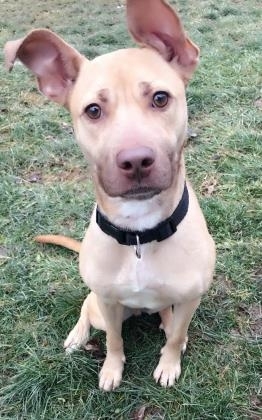 The adoption fee for a prison trained dog is $200.
Jenny Falvey, with DogSmartz Unleashed, does the training at the prison.