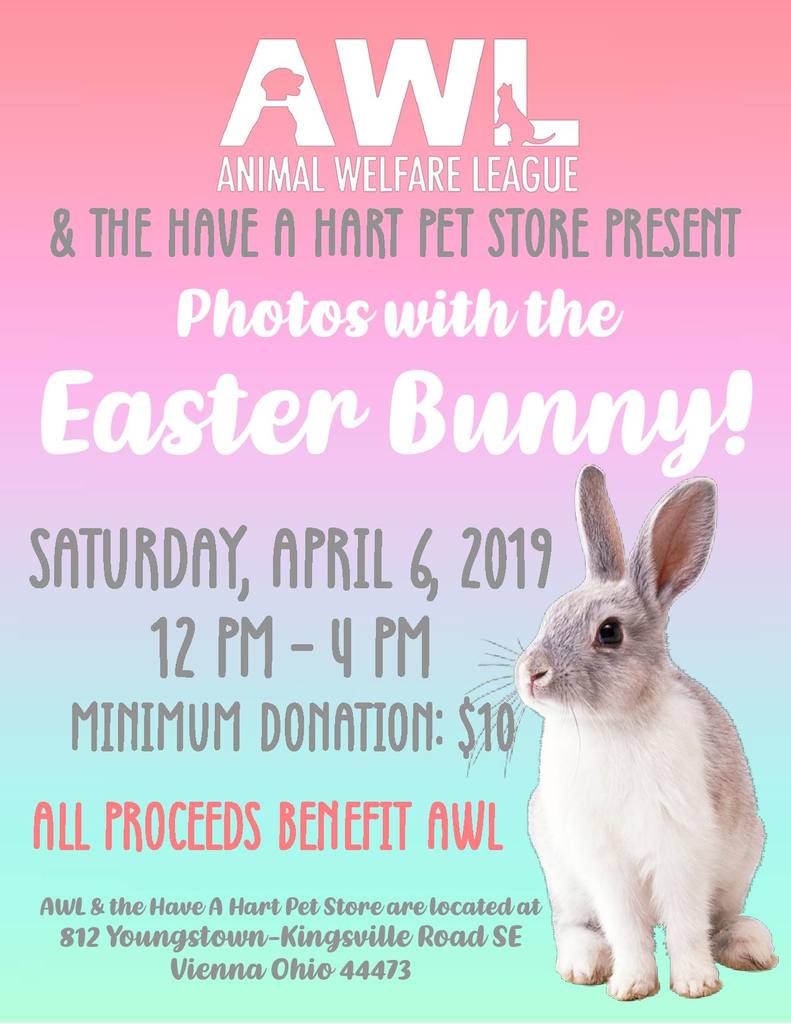 Photos With The Easter Bunny!
Come join the AWL & Have A Hart Pet Store!
Saturday, April 6, 2019
12 PM – 4 PM
Minimum Donation: $10
All Proceeds Benefit the AWL
AWL & the Have A Hart Pet Store are located at
812 Youngstown-Kingsville Road SE
Vienna, Ohio 44473
Join the AWL for classic cars, airplanes, music, beer and food!
Proceeds will go to the AWL and the Northeast Ohio Adoption Services.