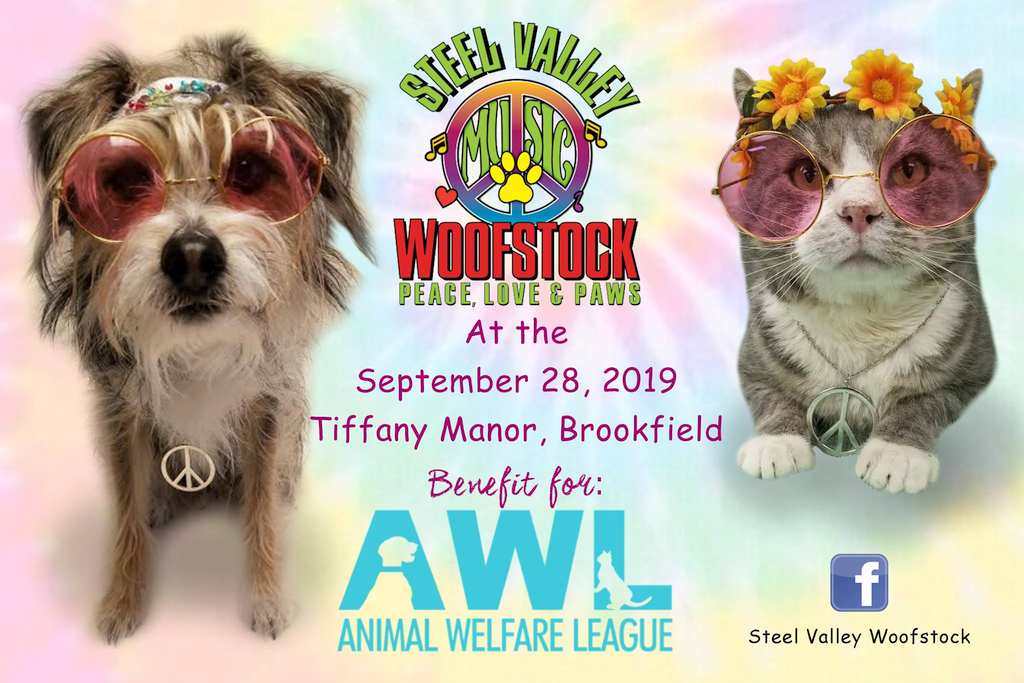 Steel Valley Woofstock 2019
A BENEFIT CONCERT FOR ANIMAL WELFARE LEAGUE
On Saturday, September 28, 2019, organizers will present a fun-filled evening of peace, love and rockin' music via "Steel Valley Woofstock," a concert event to support and celebrate the work of Animal Welfare League.  Created and organized by local veterinarian Dr. Suzanne Wilcox, the event will take place at Tiffany Manor in Brookfield, OH.
According to Wilcox, "Funds raised from this event will allow AWL to continue to provide quality daily care, medical care, spay/neuter surgery and everything else needed to make animals comfortable and safe while waiting for their "fur"ever homes."  For almost fifty years, AWL has worked to protect the unwanted, neglected, abandoned, sick, injured and abused animals of Trumbull County. AWL receives no public funding and depends solely on the generosity of supporters, contributors and volunteers.
Tickets for the event can be purchased at the AWL shelter at
812 Youngstown-Kingsville Rd, Vienna, Ohio.
Tickets will also be available at the door.