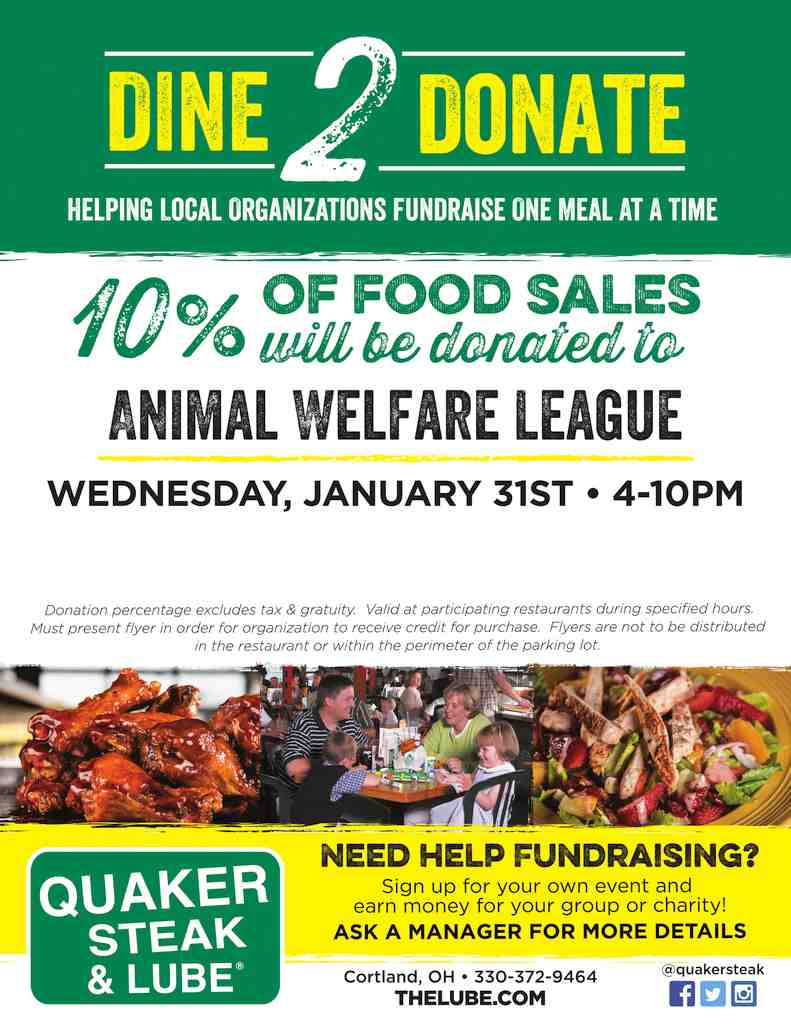 Chicken for Charity – Quaker Steak & Lube
Our first Dine to Donate event this year was held at the Quaker Steak & Lube in Warren/Cortland on Wednesday, January 31, 2018 from 4-10pm.
We received 10% of sales that night and got to meet some amazing supporters as well as hear stories about animals they have adopted from us!
We had a 50/50 raffle, sold T-shirts, and passed out fliers on what we do at the shelter.
We raised about $307!