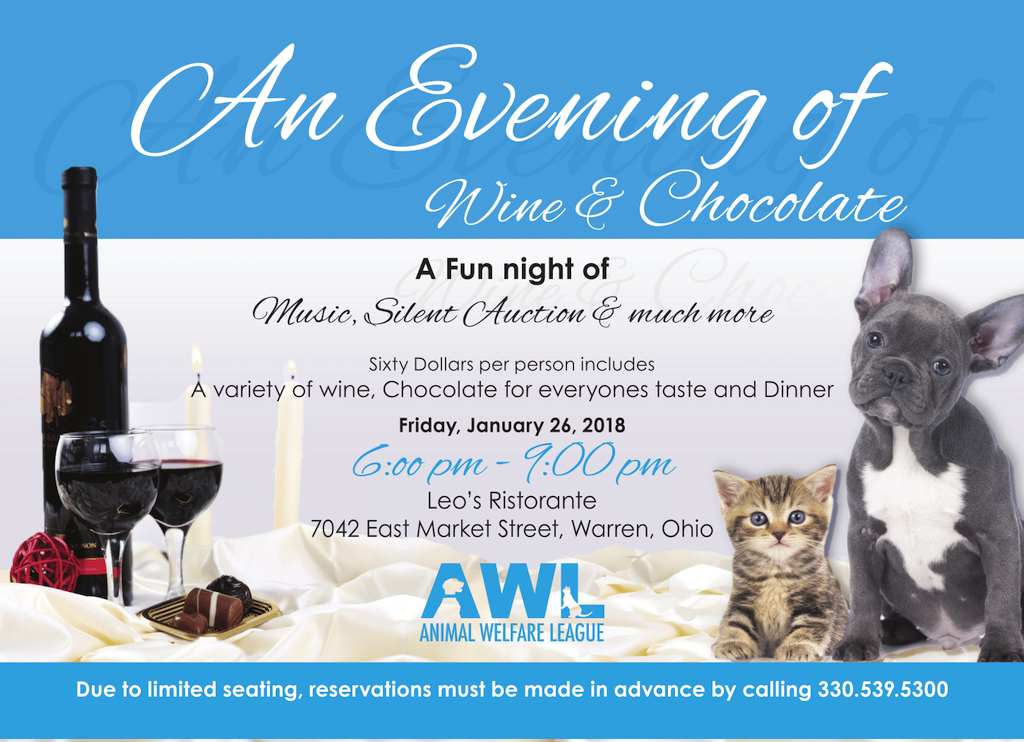 An Evening of Wine & Chocolate
Every year, one of our largest fundraisers is held at Leo's Ristorante in Howland.
The 6th annual Evening of Wine & Chocolate was held on Friday, January 26, 2018 from 6-9pm.
Our guests enjoyed a fabulous dinner, silent auction, music, and of course, wine & chocolate! We also had a lottery tree, gift card board, and 50/50 raffle.
Information on next year's event will be released later this year!