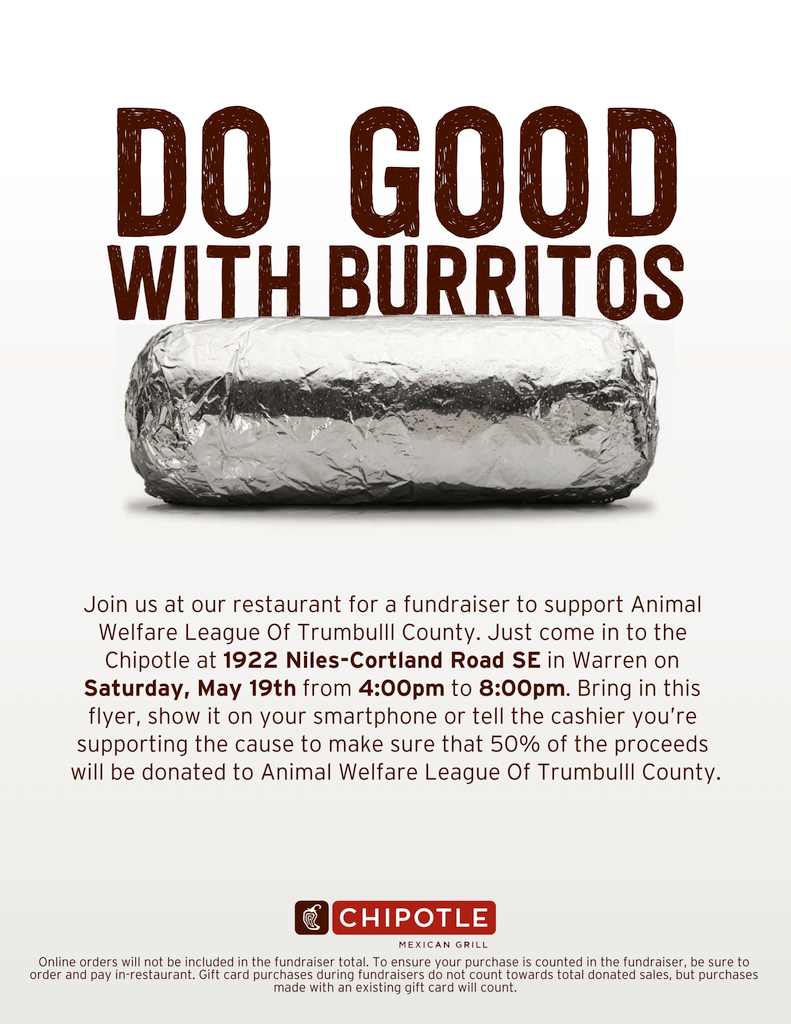 We held our first Chipotle fundraiser on Saturday, May 19, 2018 at Chipotle in Niles.
We were able to receive 50% of proceeds between 4pm-8pm when mentioned that you were there to support the AWL.
During this time, we raised $150.85.
Thank you to everyone who came out to support us!